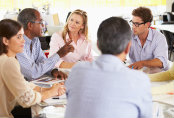 Careers
Midwest Bank offers a friendly, team-oriented work environment with competitive compensation and benefits.
We hire people who will offer top-notch service to our customers — who provide service that exemplifies the "Banking Your Way" mission.
If you are interested in employment at any Midwest Bank branch, please contact our Human Resources Manager at 218-847-4771 to inquire about current job openings.