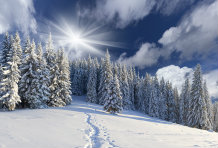 Midwest Rewards Checking
Summary

Bring home up to a 1.51% APY* on top of already-free checking. Plus, get reimbursed for your ATM fees, not just in Minnesota — that's nationwide!* Reward Checking puts more of your cash back where in belongs, where you can spend it. Meet easy monthly qualifications and earn real rewards. It's simple. Check out the Rewards Checking Calculator.

2014 Monthly Qualifications Calendar

Midwest Reward Checking Details:

1.51% APY* on balances up to $25,000 if requirements are met*

1.51% to 0.53% APY paid on balances above $25,000 depending on balance in account. -if requirements are met*

0.10% APY* if requirements are not met

Minimum balance to obtain APY is $.01

Interest compounded monthly and credited monthly

Automatically rebated domestic ATM fees up to $4.99 with no receipt required* (must meet Rewards Checking requirements) ATM receipt must be presented for reimbursement of an ATM fee of $5.00

No monthly service charges

Free Net Banking & Basic Bill Pay; however, fees apply to Bill Pay overnight check deliveries and Popmoney
Free Mobile Banking

Monthly itemized statement

Free check imaging (upon request)

ATM/Debit card

Free Midwest Bank checks or $5 discount on other styles

Free ID theft resolution service (provided by Identity Fraud Inc)

Low $100 minimum deposit to open

Limited service area

Easy, Penalty-free Qualifications!

There's never a fee for missing your monthly qualifications. Rather straightforward requirements are your path to a higher rate and unlimited refunds on ATM fees.* To earn your complete rewards, just do the following during each monthly qualification cycle:

Have at least one Direct Deposit post and settle

Have at least 10 debit card purchases post and settle

Be enrolled and receive electronic statements

That's it. Plus, your Rewards Checking account is always free. And you always earn at least our base-rate interest, even if you miss a month. Plus, qualify automatically for your first month of rewards when you open your account today!

Check out our current rates.