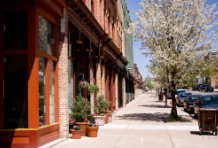 Commercial Real Estate Loans
Summary

Get your real estate goals off the ground. Whether you're looking to develop property commercially, expand or renovate your office space, or acquire brand new facilities, Midwest Bank is here to assist you.

A commercial real estate loan from Midwest Bank not only affords you a competitive rate and flexible terms, you also get personal, professional service from a bank that really knows the local business landscape. Plus, we make local loan decisions!

Commercial Real Estate Loan Details:

Competitive interest rates

Funds available for several real estate initiatives, including:

Commercial development

Expansions and renovations

Land or facility acquisitions

And more!

Flexible terms that make sense for your business

No prepayment penalties

Local decision making

Personal, professional, responsive service throughout the loan process!