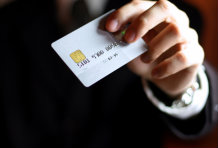 Credit Cards
Summary

Our Visa® Business credit cards come with a variety of important features including award-winning expense management tools, free employee cards, and added security benefits including EMV smart chip technology.

Placeholder for Credit Card Products

Apply online or contact any Midwest Bank location and a banker will assist you with questions or in completing a business credit card application. Elan Financial Services is the creditor, issuer and service provider, pursuant to a license from Visa® U.S.A. Inc. for all Midwest Bank's credit card.




If you have questions about your existing business credit card, please call Elan Business Cardmember Service, 24 hours a day, 7 days a week at 1-866-552-8855. For online services such as viewing current balances, paying a bill or setting up auto-pay, visit Credit Card Account Access.




Visa® Business Platinum Card

Pay down your other credit card balances faster with a great low introductory rate for an extended time
Save on interest
Non-Rewards

Visa® Business Cash Card

3% cash back 1 on eligible net pruchases from office supply stores, phone, and tv services 2, 4
Earn 2% cash back on eligible restaurant and gasoline net purchases
Earn 1% cash back on all other eligible purchases
$25 cash back awarded after first purchase

Visa® Business Real Rewards Card

Earn 1.5 points monthly for every $1 you spend on eligible net purchases (equal to 1.5% cash back) 5
No cap limit on the number of points you can earn, and you have five years to redeem for rewards 4
2,500 bonus rewars points awarded after first purchase 3

Visa® Business Rewards PLUS Card

Earn 3 points monthly for every $1 you spend the most one: cellular phone service, hotel, or airline
Earn 1.5 points monthly for every $1 you spend on eligible net purchases 6
Plus earn 20,000 one-time bonus rewards points after you spend $2,0000 in the first 3 months 3
No cap or limit on total cash back you can earn, and you have five years to redeem for rewards 4