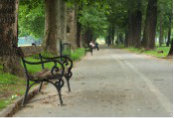 Additional Services
Here are even more additional services we provide to help you bank your way.
Safe Deposit Box
Keep your valuables and important documents all in one place. We offer a variety of sizes of boxes to accommodate your needs. Availability, sizes and prices vary by branch location. Please contact a Midwest Bank location to inquire about rental fees and availability.
The following locations offer Safe Deposit Box Service:
Barnesville
Callaway
Dalton
Detroit Lakes (Main Location)
Parkers Prairie
Waubun
*Contents of safe deposit boxes are not FDIC insured or insured by Midwest Bank.
Voice Access
Midwest Bank offers Voice Access with both touch tone and speech recognition to deliver your account information.
Automated phone banking 24-hours-a-day, 7-days-a-week.
Just dial 1-877-365-5155
Check account balances
Transfer funds between accounts
Verify transactions
Obtain interest earned
The first time you call, you will need to have your account number and the last four digits of the Social Security for the primary account holder. You will also be asked to select your own Personal Identification Number (PIN).
Teller Services
Cashiers checks
Coin counting
Fax service
Money orders
Routing Number
The routing number for Midwest Bank is 091213673.
Other Helpful Links: