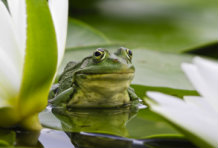 It's Easy Being Green
Summary

Online Banking Upgrades - (September 2016)

Coming soon Online Banking will have a new look and feel with a more user friendly experience! For more information visit our "Important Changes Coming Soon" page or contact any of our branch locations.

Current Online Banking Users - Your action will be required on or after September 12th. Watch your mailbox the first week of September for an informational brochure.




Enroll to Receive E-Statements

E-Statements are the free and green alternative to traditional paper statements — they're also more convenient! You can access your statements from anywhere, 24/7.




Just like a paper statement, but better

View the same information you would on a traditional paper statement in Online Banking. It's easy to access and more secure — without the paper clutter.




For personal and business accounts

E-Statements are ideal for individuals and businesses. Whether it's your desk at home or at work, keep it clutter-free while saving time, money, and even a tree. Enroll today!





Free, 24/7 access to your statements

Easy to open, read, and save

Eliminates paper clutter

More secure than paper statements

Print a hard copy if needed




Learn more about E-Statements for your personal account.