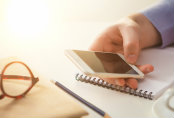 Important Changes Now Available!
Thank you for banking with Midwest Bank. We continue to look for ways to improve the products and services we offer.
Now Available Online Banking has a new look and feel with a more user friendly experience!
Enhanced Security Features now allow for more streamlined enrollment, password changes, and Forgot Your Password help.
Transaction History is initially available for 11 months. The transaction history will continue to increase until 18 months of transaction history is available.
Bill Pay will still function as it does today.
Mobile Banking/Deposit offers some enhanced features.
Current Online Banking Customers - Your action will be required after September 12th.
New Online Banking Customers - Enroll today on our home page.
Quicken and QuickBooks Conversion Instructions
For more information please contact any of our branch locations.
Midwest Bank will be adjusting select statement dates.
After August 15, 2016 your personal statement date may change and all commercial account statements will be at month end.

During August & September you will receive a shortened statement.
Midwest Bank will begin delivering your E-Statements to your Online Banking in the fall of 2016. An email notification will be sent, informing you that your statement is available. Please note E-Statements are a requirement for Midwest Bank Rewards Checking.
Why is Midwest Bank making this change?

This new delivery method brings enhanced security. Statements will be delivered to a controlled environment that requires strong login credentials.

What do I need to do?

If you currently have e-statements and are not enrolled in Online Banking, please visit www.midwestbank.net and enroll today.
We appreciate your patience. Please contact any of our Midwest Bank locations with questions. Thank you for allowing us to serve you.