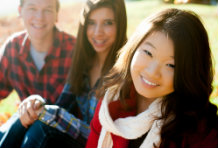 Midwest Checking
Summary

Want a straightforward checking account without a monthly service charge? Midwest Checking gives you all your checking essentials — including Net Banking and Bill Pay, ATM/Debit card, plus a free first order of Midwest Bank checks.

There's no minimum balance requirement, and just a low $100 minimum deposit to open. So open your Midwest Checking account today and know where your finances stand, with an easy account that stays consistent from month-to-month.

Midwest Checking Details:

No monthly service charge

Get refunds on ATM fees, up to $5 per transaction*

Free Online Banking & Basic Bill Pay; however, fees may apply to Bill Pay overnight check deliveries and Popmoney
Free Mobile Banking

Monthly itemized statement

Free first order of Midwest Bank checks or $5 discount on other styles

ID Theft Resolution (Provided by your local Midwest Bank office)

Low $100 minimum deposit to open

Check out our current rates.