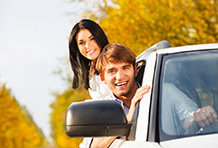 Auto Loans
Summary

Get your next vehicle purchase in gear, starting with an auto loan from Midwest Bank. Our straightaway approval process puts the pedal to the metal.

We offer competitive interest rates and flexible terms, whether you're looking to buy new or used, so you can bring home the make and model that makes sense for your family.

Auto Loan Details:

Competitive interest rates
Available for new or used cars and trucks
No prepayment fees
Accelerated approval process
Pre-approval available
Flexible terms that fit your family
Local decision making
Sincere, dedicated personal service
Plus, we also offer recreational vehicle loans!

See if an auto loan or recreational vehicle loan makes sense for your family with our easy loan calculator. Even see whether you should buy or lease.

Recreational Vehicle Loans

Midwest Bank can help you finance more than cars and trucks. Whether you ride on two wheels, water, or anywhere else there's fresh air, we're here to help. Financing is available to purchase motorcycles, snowmobiles, ATVs, boats, and other recreational vehicles.

Just talk to a Midwest Bank loan expert!