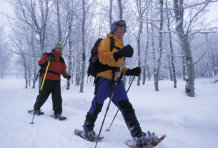 Health Savings Account (HSA)
Summary

Set aside healthy savings to cover future healthcare costs. A Health Savings Account (HSA) works alongside a high deductible health plan — letting you earn tax-free* interest to pay for qualified medical expenses.

Access your health savings with the simple swipe of your HSA debit card. Plus, your Health Savings Account is yours, not your employer's.

Health Savings Account Details:

Earn tax-free interest to cover qualified medical expenses*

Competitive interest rates

Low $2 monthly service charge (The charge will be waived if the minimum daily balance is $2,000 or greater)

Free Online Banking

HSA Debit card

Free first order of Midwest Bank HSA checks

ID Theft Resolution (Provided by your local Midwest Bank office)

Low $100 minimum deposit to open

Check out our current rates.