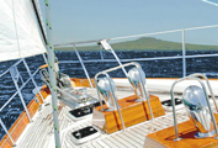 Credit Cards
Summary

What do you want most from your credit card? Now you have a choice. Whatever your needs, we have a credit card that's right for you! All of our credit products come with a variety of important features including EMV smart chip technology.




Apply online or contact any Midwest Bank location and a banker will assist you with questions or in completing a consumer credit card application. Elan Financial Services is the creditor, issuer and service provider, pursuant to a license from Visa® U.S.A. Inc. for all Midwest Bank's credit cards.




[Insert Personal Credit Card chart from PDF]




If you have questions about your existing consumer credit card, please call Elan Consumer Cardmember Service, 24 hours a day, 7 days a week at 1-800-558-3424. For online services such as viewing current balances, paying a bill or setting up auto-pay, visit Credit Card Account Access.




Visa® Platinum Card

Our BEST introductory offer
Save on interest witha great low introductory rate for anextended time.Pay down other credit card balances faster with this non-rewards card

Visa® Real Rewards Card

Earn 1.5 points monthly for every $1 you spend on eligible net purchases (equal to 1.5% cash back) 5
Earn 2,500 bonusrewards points after your first purchase 3
No limit on the total cash back you can earn,and you have five years to redeem for rewards.

Premier Rewards American Express Card

Earn up to 4 points for every $1 spent on eligible net restaurant purchases, 6 3 points for every $1 spent on eligible net airline purchases, 2 points for every $1 spent on eligible net gas purchases and 1 point for every $1 spent on all other eligible net purchases
Earn 10,000 one-time bonus rewards after you spend $1,000 in the first 3 months. 3
Receive reimbursement for either Global Entry or TSA Pre ✔®. 7

Cash Rewards American Express® Card

Earn cash back every time you use your card: 3% on the first $6,000 in eligible net purchases made each year at gas stations
Also earn up to 2% cash back at supermarkets and 1% on all other eligible net purchases
$25 cash back after your first purchase

Visa® College Real Rewards Card

Earn 1.5 points monthly for every dollar you spend on eligible net purchases. 5
No cap or limit points you can earn, plus five years to redeem points for rewards. 4
2,500 bonus rewards points awarded after first purchase 3

Secured Visa® Card

Provides an excelent opportunity for someone starting a credit history or for someone who has been turned down for a credit card
If you need to improve or re-establish your credit history 8 , here's a great way to begin that process