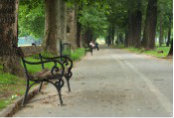 Additional Services
Here are even more additional services we provide to help you bank your way.
Voice Access
Midwest Bank offers Voice Access with both touch tone and speech recognition to deliver your account information.
Automated phone banking 24-hours-a-day, 7-days-a-week.
Just dial 1-877-365-5155
Check account balances

Transfer funds between accounts

Verify transactions

Obtain interest earned
The first time you call, you will need to have your account number and the last four digits of the Social Security for the primary account holder. You will also be asked to select your own Personal Identification Number (PIN).
Teller Services
Cashiers checks

Coin counting

Fax service

Money orders
Routing Number
The routing number for Midwest Bank is 091213673.
Other Helpful Links: